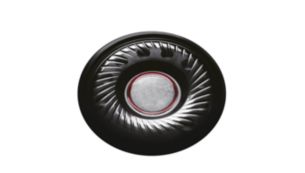 Acoustically tuned 40mm neodymium speakers for powerful bass
Immerse in detailed, balanced sound, thanks to acoustically tuned 40mm drivers. Backed by Philips' heritage in sound excellence, your Philips headphones are carefully engineered to reproduce clean, detailed yet natural sound for truly captivating music enjoyment.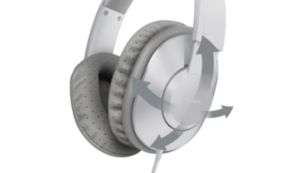 Auto-adjustable earshells allow a custom fit to your head
The auto-adjustable earshells of your Philips headphones are designed for a customized, ergonomic fit and to keep in sound. It is self-adjustable to fit the shape of your head, without adding any pressure.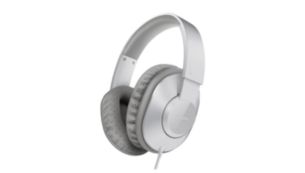 Over-the-ear type provides excellent sound isolation
Block out environmental noise when you enjoy your favorite music with over-the-ear sound isolating cushions. The soft ear cushions enclose the speakers around your ears to create execellent sound isolation. Designed to alleviate pressure on your ears, you can wear your over-the-ear headphones in true comfort and for long periods of time.